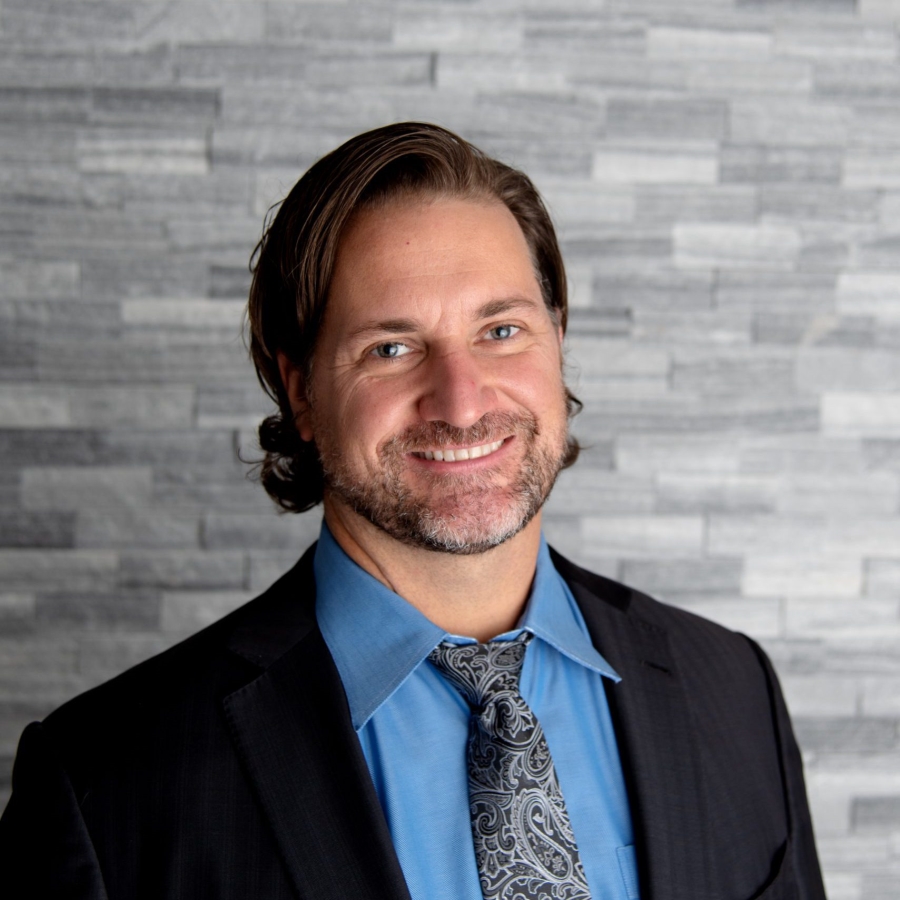 Meet Dr. Corr: One of Our WaterLase Specialists
When combined with compassion and expertise, technology leads to better endodontic care. Dr. Robert Corr is one of Colorado Springs' first Waterlase specialists.
During his career, Dr. Corr has demonstrated a commitment to education, innovation, and service, whether serving his patients at Apex Endodontics or the US army.
The entire team at Apex Endodontics shares his vision for providing effective and compassionate care. Embracing modern techniques and technology is one way we go the extra mile to ensure our patients receive the best care.
Please note that nothing in this article is intended as a replacement for individualized care. Your oral health is as unique as you are. Be sure to see your dentist and discuss any concerns or questions you have.
Why Patients Prefer a Tech-Savvy Endodontist
Apex Endodontics is a leader and innovator of endodontic care in Colorado. We are proud to be an early adopter of the Waterlase dental laser. We strive to use the best cutting-edge technology and techniques to offer state-of-the-art care.
Dr. Corr, the waterlase specialist stays current through continuing education and research. He embraces the most effective, evidence-based technology and was one of the first practitioners in the area to integrate 3-D imaging, microscopy, and laser technology into endodontic care.
By staying current, Dr. Corr and the team at Apex Endodontics improve the likelihood of success while enhancing a patient's comfort and wellbeing.
Dr. Corr and Apex Endodontics use game-changing technology, including the Waterlase laser, GentleWave root canal system, and advanced low-radiation cone-beam CT scanning for 3D imaging.
These technologies combined with skilled dentistry ensure our patients receive a more accurate diagnosis, are more comfortable during treatment, and get better care!
About the Waterlase Technology
Waterlase uses light, air, and water to form a powerful beam that endodontists use for various treatments. This energy can be harnessed to clean teeth better than traditional methods.
The Waterlase has the ability to remove gum tissue and bone with its combination of light, air, and water. Lasers revolutionized surgical procedures like LASIK, wrinkle removal, and more. Waterlase applies the technology to the needs of dentists and their patients. Dr. Corr became a Waterlase specialist after recognizing its ability to create better patient experiences and outcomes.
About Dr. Corr's Commitment to Innovation and Education
Dr. Corr values education. He was part of the Honors College at Arizona State University, where he earned a degree in Psychology. Next, he attended dental school at Loma Linda University in southern California.
After completing dental school, Dr. Corr spent a year in an advanced general dentistry program as an army officer at Fort Carson, then served three years treating soldiers at home and abroad.
Endodontists complete an additional two-year program beyond their general dentistry degree. He returned to Loma Linda University for this specialized program.
After completing his endodontics training, Dr. Corr returned home to Colorado Springs, where he worked to establish Apex Endodontics as a practice providing the highest possible level of endodontic care.
Due to his commitment to research and innovation, Dr. Corr published scientific articles in the Journal of Endodontics and has also authored textbook chapters covering endodontic techniques.
As a former faculty member of CU School of Dental Medicine, Dr. Corr often lectures locally and nationally. He is a founder of Colorado Roots, a local dental educational society providing a venue for collaborative learning and continuing education for dentists.
Dr. Corr has deep roots in the Colorado Springs community. Outside of work, Dr. Corr enjoys spending time with his wife and high-school sweetheart Susie and their children Sydney and Matthew.
Why Colorado Springs Residents Prefer Apex Endodontics
Your endodontic experts at Apex Endodontics treat each patient as a unique individual. The teeth and the root canal system have highly complex and variable anatomy. A skilled endodontist cannot assume that each patient has an "average" anatomy.
Also, dental pain can come from many different sources. Our team assesses whether a root canal or a different treatment option is more appropriate for you. We take the time to assess your options and to talk you through the process.
If your dentist suggests that you may need root canal treatment, we are here to provide you with the best care available at Apex Endodontics.
Contact Apex Endodontics to schedule a consultation appointment or request a referral from your general dentist.