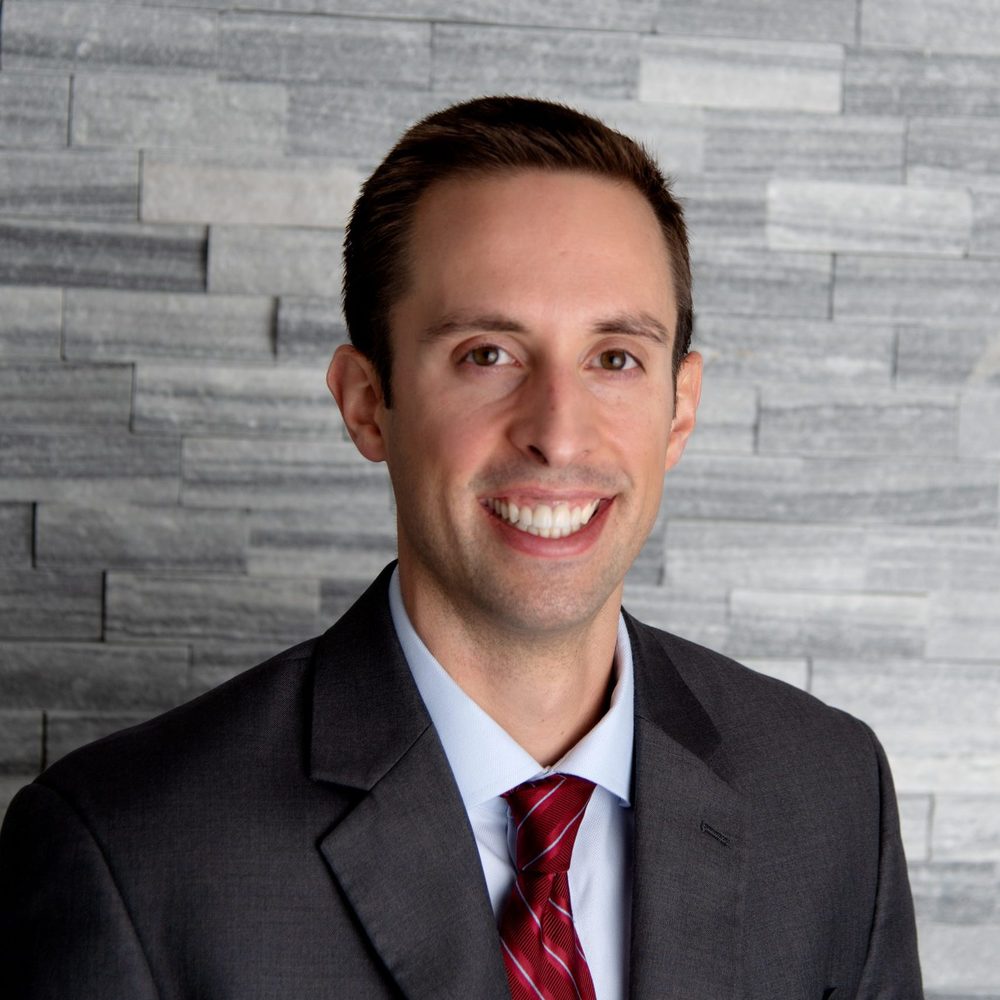 Meet Dr. Crepps: One of Our Cone Beam CT Dental Specialists
At Apex Endodontics, we have a team of experts that offer our patients the best endodontic care available anywhere. By implementing technology and our providers' expertise, we are able to improve our patients' treatment. Dr. Crepps is one of our cone beam CT dental specialists. Get to know Dr. Crepps by learning more about his background and personal and professional interests.
Dr. Crepps's Background
Dr. JT Crepps is a native of Colorado Springs, but he moved around the country before returning to his hometown. He traveled east to the state of New York for his undergraduate degree. Next, he came back to Colorado to get his dental degree.
Following his dental degree, he moved to San Antonio, Texas, for his general practice dental residency before working at a dental practice in Helena, Montana. His endodontics education and residency were completed in Minnesota before he returned to his hometown to work at Apex Endodontics.
When not helping patients get high-quality, high-tech care, Dr. Crepps enjoys skiing and backpacking in the Colorado outdoors. He also enjoys spending time with his family and cooking.
Dr. Crepps's background provided him with various experiences in many places, including helping military veterans in Texas. These experiences are only part of his educational experience.
Educational Experiences of Dr. Crepps
Like most endodontists, Dr. Crepps spent years of his life pursuing his education. First, he earned his Bachelor of Arts in molecular biology from Colgate University in New York State. He then went on to earn his D.D.S. from the University of Colorado School of Dental Medicine.
While some endodontists move directly to advanced education to earn their endodontics degrees, Dr. Crepps bolstered his dental education first. He learned more about general dentistry through his residency in Advanced Education in General Dentistry at San Antonio, Texas's Audie L. Murphy VA Hospital. This facility caters to the needs of military veterans. Dr. Crepps was able to serve these individuals who so faithfully served this country.
Following his residency, Dr. Crepps went to South Hills Dental in Helena, Montana, to practice dentistry. After two years, he moved to the University of Minnesota to earn his endodontic graduate degree. He served as Chief Resident and conducted research on the GentleWave System that we use at Apex Endodontics during his residency. He also practiced as an endodontist in St. Cloud, Minnesota, before coming to Colorado Springs, Colorado, and Apex Endodontics.
Professional Group Affiliations
Dr. Crepps did not stop learning after his residency for endodontics. In fact, as a member of multiple professional groups, he has the option of accessing continuing education resources. Plus, these professional groups attest to Dr. Crepps's experience and knowledge in endodontics. Some of the groups that Dr. Crepps belongs to include:
Colorado Dental Association
American Dental Association
American Association of Endodontists
Spear Study Club
What Dr. Crepps does at Apex Endodontics as a Cone Beam CT Dental Specialist
At Apex Endodontics, we implement multiple forms of technology to optimize care for our patients. Thanks to Dr. Crepps's work with the GentleWave System during his endodontic residency, he's proven himself technologically savvy in many areas of endodontic care. Therefore, he is one of our cone beam CT dental specialists.
What Is a Cone Beam CT Dental Specialist?
The cone-beam CT dental imaging tool is a device that produces three-dimensional images of teeth. Few practices in Colorado provide this tool. Patients benefit by having lower radiation exposure due to the CBCT's smaller scanning field. Endodontists have the advantage of clearer images in high definition. These clearer images improve treatment planning before beginning procedures.
Our specific CBCT tool is the Carestream 9600 cone-beam CT dental scanner. This state-of-the-art CBCT scanner improves the imaging of the inside of a patient's mouth over standard film-based x-rays. Additionally, x-rays only capture two-dimensional images, but the CBCT can create either 2D or 3D scans of teeth.
To get the most from this technology, the user must have the ability to create scans and interpret them properly. At Apex Endodontics, Dr. Crepps is one such expert.
Other Technology We Use at Apex Endodontics
The cone-beam CT dental scanner is only one of the many technologically innovative tools our team uses to improve care. We choose instruments and equipment that will improve our endodontists' ability to more precisely care for teeth, whether performing surgery or root canal therapy.
The GentleWave System that we use is the same technology Dr. Crepps researched in his residency. This tool improves the ability of the endodontist to clean root canals and remove all tissue and bacteria from the area. Using water and sound, the GentleWave requires less removal of tooth structure and cleans more thoroughly than traditional root canal tools.
We also have the Biolase laser for improving endodontic care. It can clean out root canal interiors and perform many other tasks that once required other, less precise tools.
The CBCT scanner is not the only imaging device we use. We also use two-dimensional digital radiography, which cuts down on radiation exposure by 80% compared to older film-based x-rays.
Reach Out to Apex Endodontics for Professional Care in Colorado Springs, CO
Dr. Crepps is only one member of our team. Everyone at Apex Endodontics works hard to provide patients with a comfortable environment, precise treatment, and technologically advanced tools. These attributes make it possible for us to provide customized treatment for each of our patients.
If you desire quality endodontic treatment, contact us at Apex Endodontics in Colorado Springs, CO, for comfort, precision, and technology that informs and improves our care. With our team that includes Dr. Crepps, you will get professional services and a comfortable environment. See the difference that a technologically innovative endodontic practice can make in your level of care by getting treatment from us at Apex Endodontics.