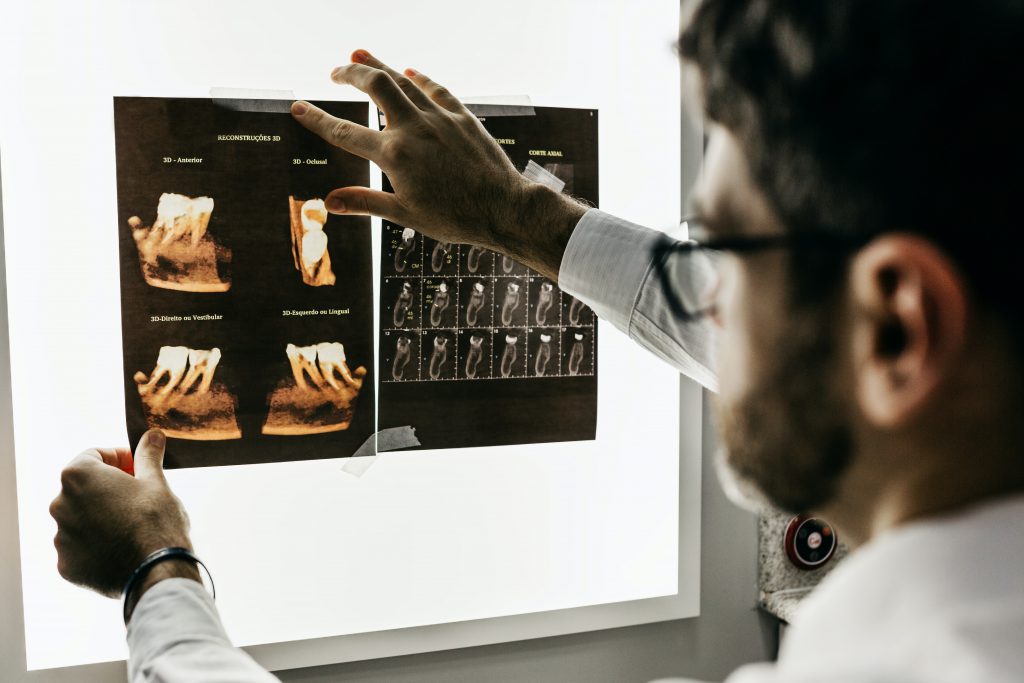 The Endodontic Technology that Makes Apex Endo Your Top Root Canal Specialist in CO Springs
Technology makes a difference in the comfort that patients feel during intricate endodontic procedures such as root canal therapy. At Apex Endodontics, we use the latest endodontic technology available to provide our patients with high-quality care. With these instruments, we can offer comfort and precision to every patient we see.
The Endodontic Technology We Use at Apex Endodontics
At Apex Endodontics, we have added several technologies to root canal therapy treatment options. The devices we use provide our patients with improved imaging, better cleaning of root canal systems, and less discomfort.
GentleWave Procedure
When we use the GentleWave Procedure, we no longer have to rely on traditional instruments or files for cleaning out root canals. This system uses acoustics and fluid dynamics to thoroughly clean the inside of root canals, reducing the need to enlarge the canal for bacteria removal.
The fluids delivered by the system reach deeply into the tooth to clean out places that manual tools cannot reach. Consequently, your tooth has fewer bacteria remaining after the therapy, reducing the chances of future reinfection. Because of the cleaning ability of the Gentlewave, we do not have to remove as much tooth structure, leaving your tooth stronger and less likely to structurally break down in the future.
Waterlase Dental Laser
Laser technology uses air, water, and concentrated light to generate gentle but powerful waves of energy within the root canal system to facilitate the removal of bacteria and other contaminants from infected teeth. Apex Endodontics is proud to be among the first to incorporate this technological advancement into an endodontic practice in Colorado.
Cone-Beam Computed Tomography Scanner for 3D Imaging
Cone-beam computed tomography (CBCT) is an imaging technique that provides endodontists with three-dimensional views of the teeth and surrounding areas. CBCT enhances the endodontist's ability to diagnose, evaluate, treat and care for patients. When compared to medical CT imaging, dental CBCTs deliver much less radiation dosage to patients. CBCT allows our endodontists to deliver the highest quality care and to make the best treatment plans for your teeth.
Digital Radiography
One of the essential aspects of root canal therapy is the imaging performed before, during, and after the procedure. Traditional film x-rays expose patients to higher levels of radiation. Our office uses digital radiography, which allows us to vastly decrease the radiation that patients are exposed to. For example, one study found that using digital radiography before a root canal procedure can reduce the amount of patient radiation exposure by 80%. The process takes less time and the image quality is more clear.
How Our Endodontic Technology Improves Root Canal Therapy
Our technology provides greater patient comfort during and after the procedures. With more thorough cleaning of the root canals, we can also reduce the chances that you may need endodontic retreatment, surgery, or extraction in the future.
With the solutions that we use in our office, we have upgraded the traditional root canal therapy into something more comfortable and effective. See the difference that our technology makes in your treatment by visiting us at Apex Endodontics.
Choose Apex Endodontics as Your Root Canal Specialist in CO Springs
If you want high-quality care for your next endodontic treatment, contact us at Apex Endodontics or ask your dentist to fill out a referral for us. With our use of the latest endodontic technology, we can help you feel as comfortable as possible during your root canal treatment. We constantly work to ensure that we can provide all of our patients with the comfort, precision, and technology they need to get the best care possible.