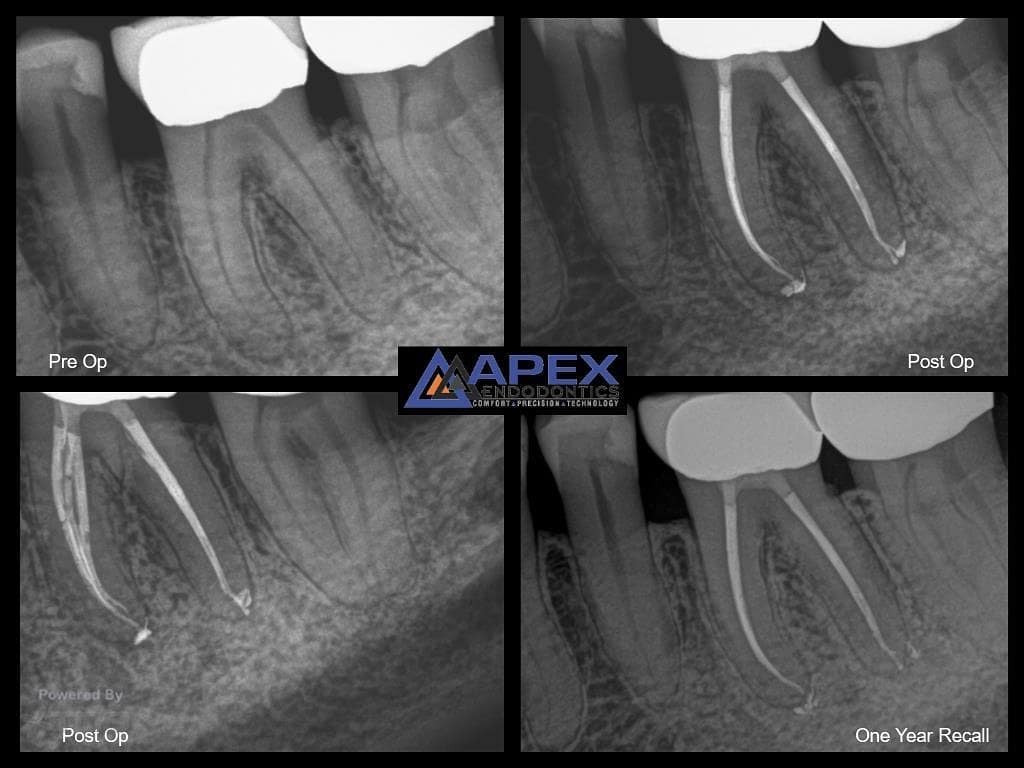 What is the Waterlase Dental Laser?
The Waterlase iPlus laser is changing the way endodontists and dentists perform procedures. This technology uses air, water, and concentrated light instead of mechanical instruments to treat teeth. Apex Endodontics is the first practice of its kind in Colorado to employ this technology.
How Does the Waterlase Dental Laser Work?
In the endodontic field, the Waterlase dental laser uses hydro-photonics to create powerful micro-agitation effects throughout the entire root canal system. The laser is introduced into the root canal system through a radial firing tip (RFT), which emits laser energy through a broad cone. This cone provides wide coverage of disinfection throughout intricate root canal systems, allowing for greater cleaning.
What Can the Waterlase Dental Laser Do?
Endodontists and dentists use the Waterlase dental laser for many procedures in their practices. Due to this device's many tips available for professionals to use, it has numerous uses in an office setting, including the following:
Removing Inflamed or Infected Gum Tissue
Its ability to cut through soft tissue with less bleeding and discomfort makes the Waterlase laser an ideal tool for removing inflamed and infected gum tissue.
Root Canal Debridement
Cleaning out a tooth's root canals thoroughly is critical to the success of root canal therapy. The Waterlase device can perform this action without the endodontist needing to use large manual files. Plus, the action of the Waterlase laser has shown to be superior to manual files in a study that compared it to files and rotary tools.
Disinfection of Root Canal After Treatment
Following root canal treatment, a smear layer may remain inside the root canals caused by the contact of instruments with the tooth's interior. Removing this smear layer and disinfecting the tooth are crucial steps to preventing future infections of the area. A study from 2007 found that using the radial tips on the Waterlase laser effectively removed the smear layer and bacteria from inside the root canal.
See for Yourself the Difference the Waterlase Dental Laser Makes by Making Your Endodontist Apex Endodontics
Using the latest innovative equipment is a hallmark of our practice at Apex Endodontics. We were the first endodontic practice in Colorado to use the Waterlase dental laser. This technology allows us to improve our services and enhance patient comfort. If you want endodontic care that uses every tool and skill possible to maximize comfort, precision, and technology, contact us at Apex Endodontics.